Navigating the tempting array of Starbucks drinks while on a weight loss journey can be challenging, but fear not – we've curated the ultimate guide to the "10 Best Starbucks Drinks for Weight Loss." In this comprehensive list, we unveil flavorful options that not only satisfy your coffee cravings but also align with your wellness goals. From metabolism-boosting choices to low-calorie delights, these drinks are crafted to enhance your Starbucks experience while supporting your weight loss endeavors. Let's embark on a journey through the Starbucks menu, discovering drinks that cater to both your taste buds and your commitment to a healthier lifestyle.
Must-Try Starbucks Drinks for Weight Loss
When you're on a weight loss journey, it's essential to make smart choices when it comes to your beverages. Fortunately, Starbucks offers a variety of delicious drinks that won't sabotage your weight loss goals. In this article, we'll introduce you to the ten best Starbucks drinks that are both satisfying and waistline-friendly.
Cappuccino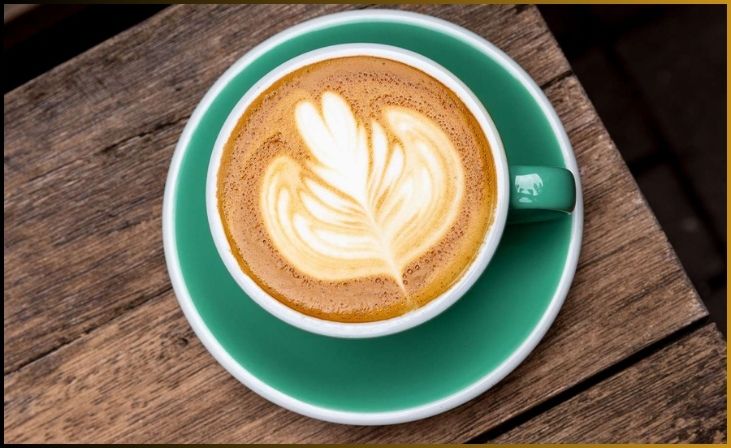 Indulge your love for hot coffee with the timeless charm of a classic Cappuccino at Starbucks. This delicious option, which comes in Short (70 calories) and Tall (100 calories) sizes, maintains a sugar content of under 10 grams, making it a guilt-free treat for coffee lovers. What makes it even more versatile is the option to customize your Cappuccino by requesting an alternate type of milk from skilled baristas, catering to your unique lifestyle or allergy preferences.
Whether you prefer a lighter alternative or have specific dietary needs, the classic Cappuccino at Starbucks ensures a personalized and satisfying coffee experience that aligns seamlessly with your taste and health-conscious choices.
Nitro Cold Brew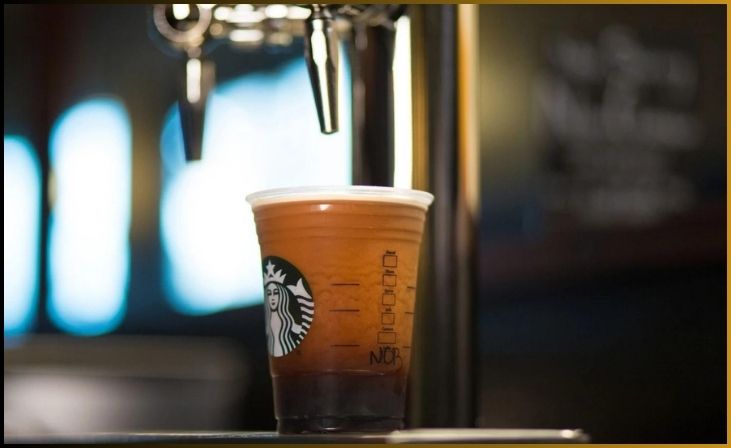 Discover the ultimate refreshment for coffee enthusiasts with Nitro Cold Brew—a smooth and virtually calorie-free revelation. Elevated with nitrogen infusion, this cold brew coffee delights with its creamy texture, all while maintaining a remarkably low caloric content of just 5 calories per serving. A truly satisfying choice, Nitro Cold Brew offers the best of both worlds—keeping you cool and caffeinated without the concern of adding extra pounds. Embrace this coffee innovation for a guilt-free and invigorating experience, where the smoothness of the brew complements the desire for a low-calorie beverage that doesn't compromise on flavor.
Brewed Coffee
Embrace simplicity on your weight loss journey with a cup of Starbucks' brewed coffee—a straightforward and low-calorie option that aligns seamlessly with your goals. With just 5 calories, this uncomplicated choice provides a pure caffeine boost, catering to those who appreciate the beauty of simplicity in their coffee. Ideal for those seeking a minimalistic yet satisfying experience, Starbucks' brewed coffee allows you to stay on track with your weight loss goals without compromising on the energizing essence of a classic cup of joe.
Begin your day with a straightforward yet impactful decision, combining the harmony of a low-calorie composition and the inherent richness of freshly brewed coffee. This choice guarantees a mindful and enjoyable coffee ritual, setting the tone for a positive start to your day.
Quick Link: 7 Proven Ways to Lose Belly Fat for Good
Iced Blonde Vanilla Latte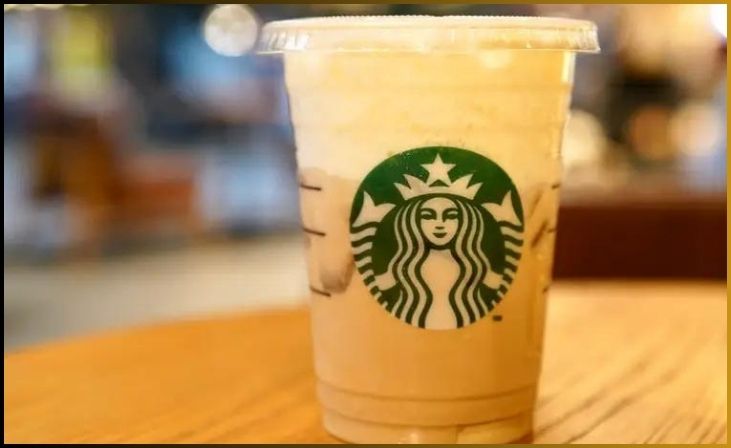 Indulge your sweet tooth without compromising your calorie goals with Starbucks' Iced Blonde Vanilla Latte—a delectable and low-calorie solution for those moments of craving. Crafted with nonfat milk and sugar-free vanilla syrup, this delightful beverage boasts a mere 70 calories, offering a guilt-free treat for weight-conscious individuals. The Iced Blonde Vanilla Latte stands out as a flavorful and satisfying option that ensures you can enjoy a sweet indulgence without derailing your weight loss efforts. Elevate your beverage experience with this carefully crafted treat, where sweetness meets mindful calorie consumption, creating a delightful compromise for those seeking both flavor and wellness.
Skinny Mocha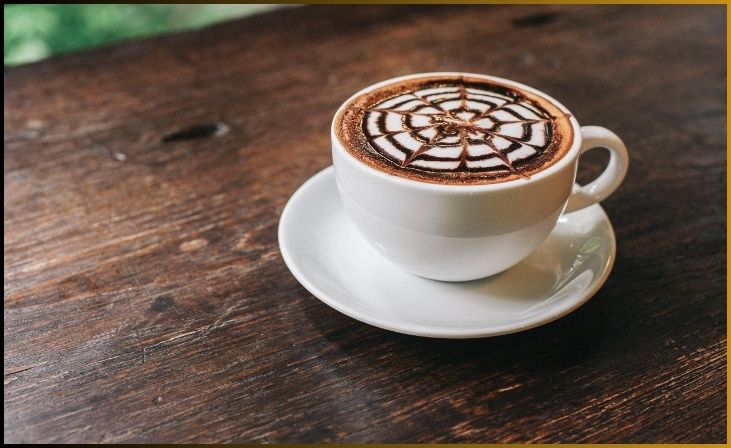 Satisfy your chocolate cravings guilt-free with Starbucks' Skinny Mocha—a luscious and low-calorie indulgence tailored for chocolate lovers. Expertly crafted with nonfat milk and sugar-free mocha syrup, this beverage envelops you in the rich essence of chocolate while maintaining a mere 90 calories. Beyond its chocolaty allure, the Skinny Mocha emerges as a noteworthy source of protein, adding a satisfying dimension to your beverage choice. Experience the harmonious fusion of indulgence and mindful calorie intake with the Skinny Mocha, an ideal choice for those seeking a chocolaty treat that perfectly complements their wellness objectives.
Embrace this delightful option as your go-to beverage, crafted to satisfy your cravings while keeping you on track with your health goals.
Shaken Iced Green Tea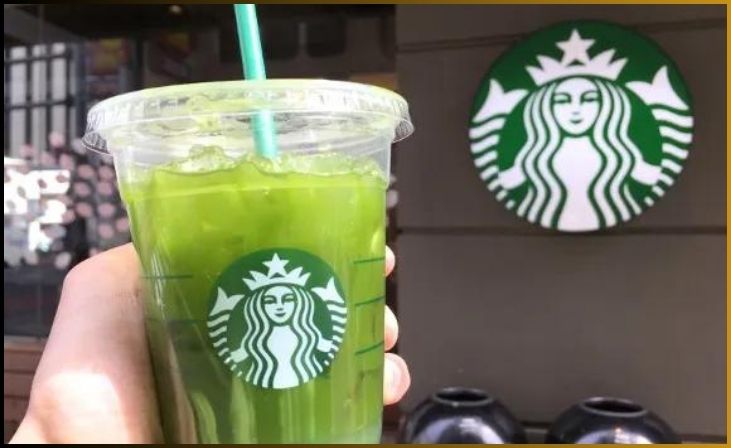 Indulge in a refreshing and calorie-conscious choice with Starbucks' Shaken Iced Green Tea—a delightful blend of unsweetened green tea and a splash of lemonade, offering a mere 30 calories. This drink stands apart as a refreshing and energizing choice, making it an excellent option for satisfying your thirst while staying committed to your weight loss objectives. Enjoy the hydrating benefits and invigorating qualities of this beverage, ensuring that every sip not only quenches your thirst but also supports your journey towards achieving your desired weight loss goals.
The Shaken Iced Green Tea not only provides a burst of freshness but also allows you to stay on track with your wellness journey. Elevate your drinking experience with this delightful and refreshing choice, where the perfect combination of green tea and lemonade creates a revitalizing treat that perfectly complements your mindful approach to calorie consumption. Indulge in this light and flavorful option that harmoniously blends the invigorating qualities of green tea with the zesty goodness of lemonade, ensuring a beverage that not only satisfies your taste buds but also aligns seamlessly with your mindful approach to managing your calorie intake.
Violet Drink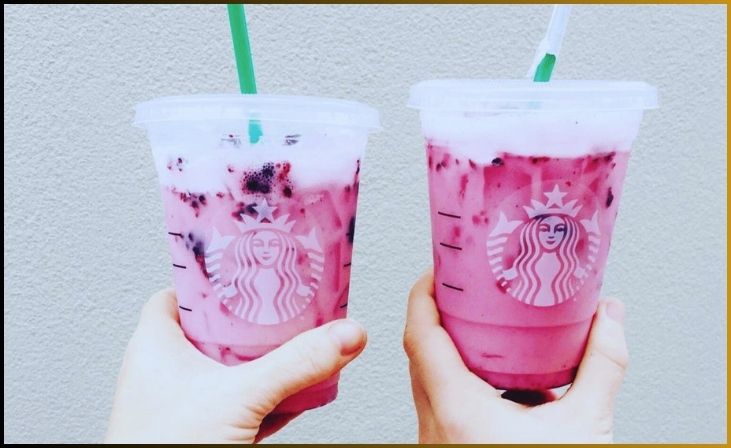 Embark on a journey of fruity indulgence with Starbucks' Violet Drink—an enchanting fusion of hibiscus tea, coconut milk, and a medley of berries. Immerse yourself in this low-calorie delight that offers a captivating combination of flavors, allowing you to savor the refreshing taste while staying mindful of your calorie intake. Treat yourself to this delightful beverage that captures the essence of summer in every sip, providing a delightful and guilt-free experience. This delightful concoction, boasting only 90 calories per serving, invites you to savor its flavorful and refreshing essence.
As an added bonus, the Violet Drink emerges as a noteworthy source of vitamin C, infusing a healthy twist into your Starbucks order. Indulge in the harmonious fusion of hibiscus tea and luscious berries, complemented by the creamy undertones of coconut milk, creating a vibrant and health-conscious beverage that perfectly aligns with your quest for both flavor and well-being.
Starbucks Blonde Espresso Americano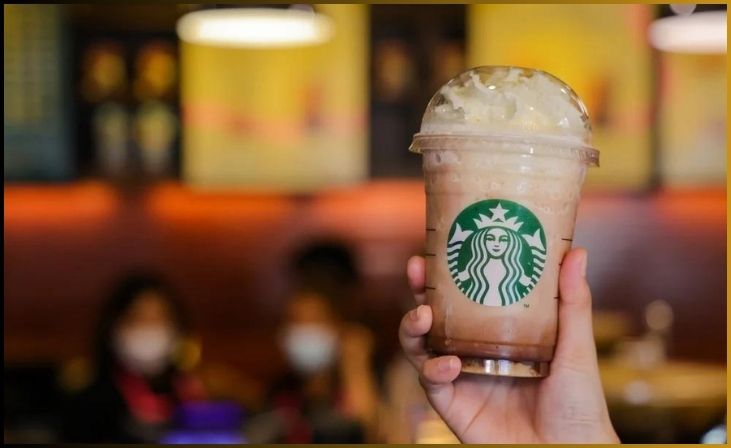 Fulfill your desire for a rich espresso experience without compromising on your calorie count with the Starbucks Blonde Espresso Americano. Indulge in the bold flavors of this beverage while keeping your calorie intake in check. Enjoy the satisfying taste of the Starbucks Blonde Espresso Americano, which allows you to savor the robustness of the espresso while maintaining a mindful approach to your calorie consumption.
Enjoy a tasty espresso to satisfy your needs without worrying about going over your daily calorie intake limit. With a mere 15 calories, this beverage offers the full-bodied espresso experience you adore without any guilt. Crafted with the distinctive Starbucks Blonde Espresso, it stands out as a flavorful and mindful choice for those seeking a low-calorie alternative.
The Blonde Espresso Americano ensures you can indulge in the richness of espresso without compromising your calorie goals. Elevate your coffee experience with this calorie-conscious option, where the intensity of espresso meets a guilt-free approach, creating a delightful beverage that aligns seamlessly with your flavor preferences and wellness aspirations.
Iced Coffee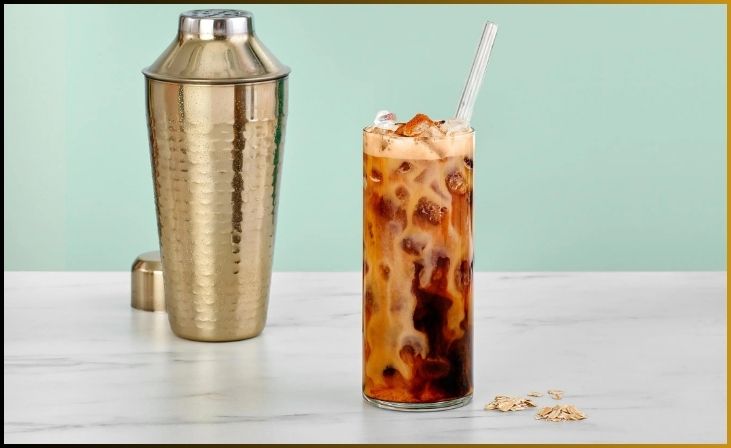 Beat the heat with a calorie-conscious choice – the Starbucks Iced Coffee. CDesigned with nonfat milk and sugar-free syrup, this refreshing beverage emerges as the perfect choice to beat the heat while keeping a watchful eye on your calorie intake. Indulge in this cool and invigorating option that combines the goodness of nonfat milk and the guilt-free sweetness of sugar-free syrup. Embrace this refreshing beverage as the ideal solution to stay cool and refreshed while remaining mindful of your calorie goals. Enjoy the delightful flavors without compromising on your commitment to managing your calorie intake. With just 30 calories, it offers a guilt-free solution for those hot summer days, ensuring you can enjoy a revitalizing drink without compromising your wellness goals.
The Iced Coffee at Starbucks perfectly balances the need for refreshment with mindful calorie consumption, creating a delightful and satisfying option for staying cool during warmer weather. Take your summer beverage experience to new heights with this mindful choice that perfectly balances flavor and calorie-consciousness. Indulge in this refreshing option that combines the refreshing coolness of a summer drink with a delightful burst of flavor, all while staying true to your commitment to health and enjoyment.
Embrace this beverage as the perfect companion to enhance your summer moments, knowing that it aligns seamlessly with your dedication to maintaining a healthy lifestyle while still savoring the pleasure of a delicious beverage.
Caffè Latte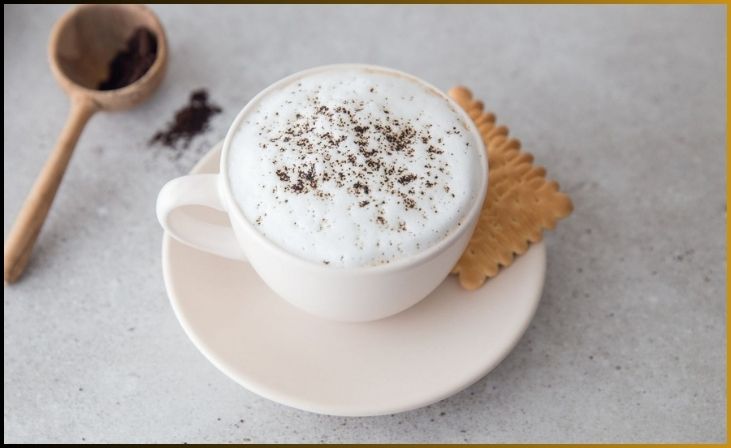 Indulge in a creamy and satisfying coffee experience with the classic Starbucks Caffè Latte made with nonfat milk. Boasting just 100 calories, this beverage emerges as a delightful option for those seeking both flavor and nutritional value. Beyond its rich and creamy texture, the Caffè Latte stands out as a good source of calcium, adding a wholesome dimension to your coffee enjoyment. Immerse yourself in the perfect balance of indulgence and wellness with this classic choice, where the velvety smoothness of nonfat milk converges with the robust essence of coffee, creating a satisfying and mindful treat that keeps your calorie count in check.
Also Read: 12 Easy Breakfast Ideas for Weight Loss
Best Tips To Keep in Mind When Ordering Your Next Drink at Starbucks
Streamline your Starbucks experience with a less-is-more approach to support your weight loss journey.
Right-size Your Order: Simplify your Starbucks experience by opting for a tall or grand size instead of a venti, keeping portions in check.
Choose Wisely: Opt for unsweetened iced coffee or tea with less than 5 grams of sugar per serving for a refreshing and low-sugar option.
Iced Americano Hack: Try an Iced Americano with no water for a mere 3g of carbs, offering a satisfying and low-carb choice.
Smart Sweetening: If you enjoy sweetened drinks, go for sugar-free syrups instead of regular ones to cut down on calories while maintaining flavor.
Dairy Dilemma: Request half & half instead of whole milk in hot beverages for a creamy texture with reduced fat and calories.
Simplicity for Success: Embrace the simplicity of these choices to cultivate lasting habits that align with your weight loss goals.
Enjoy the Impact: We hope our curated list of Starbucks drinks supports your journey to cut back on sugar, fostering healthier habits for a lasting impact on your wellness routine. Enjoy these Starbucks weight-loss drinks!
Enjoy these Starbucks weight loss drinks and the positive impact they bring to your wellness routine!
Final Words
In conclusion, the Starbucks menu can be a friend, not a foe, on your weight loss journey. You may enjoy Starbucks without drifting from your diet if you make informed choices and choose drinks that complement your goals. Whether you're a fan of classic coffees or adventurous concoctions, there's a weight-loss-friendly option for everyone. Remember, moderation is key, and these drink choices are just one part of a holistic approach to a healthier lifestyle. Experience guilt-free Starbucks moments while sipping on drinks that enhance your overall health in addition to tempting your taste senses.
FAQs
Absolutely! The key is making mindful choices. Our list includes drinks that are lower in calories and can complement your weight loss efforts without sacrificing the Starbucks experience.
Yes, the drinks featured cater to various dietary preferences, including options for those watching their calorie intake, looking for dairy-free alternatives, or focusing on boosting metabolism.
Not at all. Our selection includes drinks that are not only mindful of calorie content but also prioritize flavor, ensuring that you can enjoy your Starbucks experience without feeling deprived.
The frequency depends on your overall dietary and weight loss plan. While these drinks can be enjoyed regularly, it's essential to maintain a balanced and varied diet, incorporating a mix of nutritious foods and beverages.